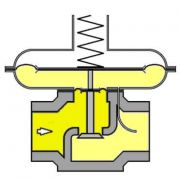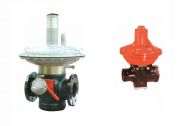 DIRECT-ACTION PRESSURE REGULATORS FOR MEDIUM AND LOW PRESSURE INLET 18÷0,5 bar - OUTLET 4÷0,016 bar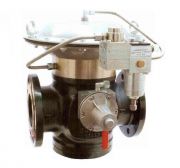 PILOT-OPERATED PRESSURE REGULATORS FOR MEDIUM AND LOW PRESSURE PRESSURE : INLET 18÷0,2 bar - OUTLET 8÷0,016 bar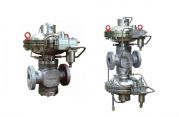 PILOT-OPERATED PRESSURE REGULATORS FOR HIGH PRESSURE PRESSURE : INLET 75÷0,5 bar - OUTLET 25÷0,3 bar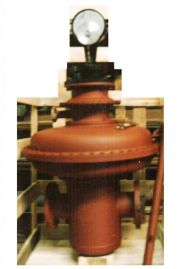 PILOT-OPERATED PRESSURE REGULATOR WITH TIME PROGRAMM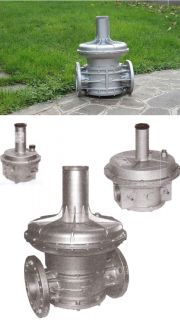 GAS GOVERNOR

REDUCING PRESSURE REGULATORS

The gas, due to transportation or production needs, are available for use at pressure values which are variable and higher than the needed ones.

Pressure reduction can be obtained with a normal organ of interception, which, appropriately throttled, causes a pressure drop, which however turns out to be variable with the varying of the flow and of the upstream pressure.

This dual function, of reduction and of regulation of the pressure to a constant value, irrespective of the variation of the value of the upstream pressure and of the flow rate, is obtained with the reducing pressure regulators, having specific characteristics in relation to the flow rates and pressures

When a constancy of a very high pressure value is required, or for technical reasons, it is recommended to carry out the reduction in two or more steps (typical of the LPG control units), which consists in the distribution of the pressure drop on two or more regulators in series.

As security system in the decompression of the gas, two regulators are installed in series (typical of the NG stations). This type of application with emergency regulator installed upstream of that service, avoids overpressure of valley for faulty operation from that service.

We have pressure regulators for LPG, NG, etc., to satisfy any need for pressure and flow.